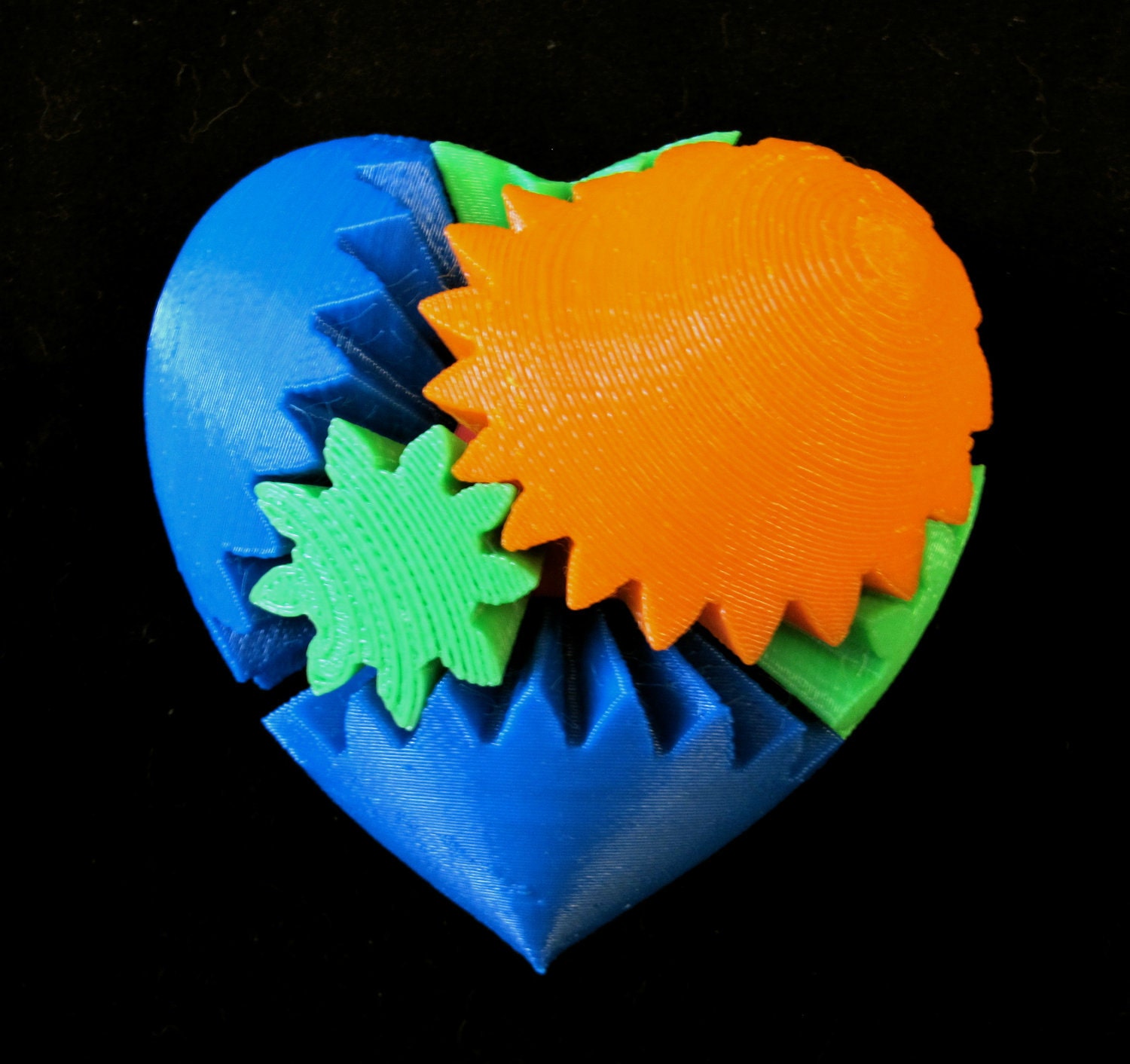 Digital manufacturing holds the key to unprecedented efficiencies, and yet most companies are dragging their feet when it comes to embracing it. Why is that? We think that a lot of the pushback stems from the fact that it's something that companies don't quite understand yet. And not understanding it soon can turn them into less competitive, and thus perishable entities.
What is Digital Manufacturing?
Let's briefly define the concept: digital manufacturing is a system of computer applications and machinery that can enable a user to manufacture a physical product with the click of a button. Once a design is transformed from a simple sketch on paper into a 3D model with some basic dimensions, the user can easily place a fabrication order to manufacture the first few prototypes. Machinery takes the 3D model as an input and cranks out a physical item as the output (think 3D printing). The design is then improved through an iterative process, until it's production-ready. At the tail-end of the digital manufacturing process, the user can send the latest 3D model to a supplier and start manufacturing tens, hundreds, thousands, or millions of piece parts.
There's a lot involved in the process outlined above, but it can be broken down into 3 key segments:
3D Computer Aided Design (CAD) software
suppliers using modern Computer Aided Manufacturing (CAM) software and offering rapid prototyping/fabrication capabilities (this is where advanced additive manufacturing processes come in, think advanced materials for 3D printing, etc.)
a procurement software application that brings it all together
As you can see, it's really not as overwhelming as it may have sounded.
Is Digital Manufacturing really here?
Absolutely. It's not as well-integrated as described in our definition, but it's been here for a while now, in its somewhat nascent state. As of this writing, Wikipedia associates digital manufacturing with 3D printing – this ability to quickly crank out parts from various materials, given a 3D model, is at the core of the digital manufacturing process. Even a glance at Google's search volume shows that the words "digital manufacturing" are just starting to appear on the interwebs.
Engineering firms and design shops have been using 3D printers for rapid prototyping for almost two decades, and although things started off crude, like any new technology, current 3D printers and materials have advanced so much that companies are able to print out production-ready designs. Examples like the first 3D-printed airplane drone in 2011, the warzone deployable 3D printing mobile stations supporting troops in Afghanistan, and an Airbus designer's plans to manufacture future airplanes with 3D printers, all indicate that the technology has clearly reached enough critical mass to stay.
Gartner's recent Hype Cycle 2012 report predicts that 3D printing has reached a peak of inflated expectations, and it wouldn't be adopted at consumer's homes until 5-10 years from now. And yet companies like MakerBot are selling a personal 3D printer for a price cheaper than your Macbook Pro or your 50″ 1080p TV. Sorry Gartner, we don't get it… just look at this community of hobbyists and their 3D printed products! Our point is, not everyone is a manufacturer so not everyone needs a 3D printer at home, but the technology is here and it is affordable.
Let's get back to enterprise. Protolabs is one of a few suppliers/fabricators using concepts of digital manufacturing to streamline operations and remain competitive. Thanks to its advanced rapid quoting and fabrication technologies, the company was able to raise $68 million USD in an initial public offering on February 2012. Manufacturers that don't optimize their fabrication operations and processes, will most likely find it hard to compete with companies like this one.
Even the government is in on this. Recognizing the importance of advanced manufacturing to the US economy, the White House launched the Advanced Manufacturing Partnership (AMP) to gather data and develop strategies on how to re-energize the manufacturing sector. The group completed its research and released its Advanced Manufacturing report in July 2012, where it singled out digital manufacturing as one of 11 key technologies to invest in. It specified the importance of end-to-end supply chain efficiency and the speed with which products are designed, manufactured, and brought to market, as key differentiators for the country to remain competitive. And this is not the usual politics talk – in August 2012, the White House announced National Additive Manufacturing Innovation Institute with an initial $30 million USD in funding to focus on additive manufacturing, a core component of digital manufacturing.
What are manufacturers doing wrong?
They are slow to react, and it's excusable to an extent – the less suppliers and manufacturing firms invest in improving the efficiency of their operations, the quicker they will get left behind. There are plenty of machine shops going out of business because they didn't embrace the latest software to remain efficient and free up cashflow for marketing and other activities.
Going back to the 3 areas that make up digital manufacturing, the CAD/CAM software is readily available. In fact, every engineering firm and fabrication shop cannot operate without a CAD/CAM application of some sort. Procurement software applications are available too, but this is where most companies meet their first challenges.
There are so many procurement applications to choose from, and most of them are built to handle procurement for any type of company, be it a law firm, or a paper clip manufacturer – and therein lies the problem. By choosing the wrong procurement application (or choosing to just use electronic documents and spreadsheets), companies are not able to integrate rapid prototyping/fabrication capabilities into their operations. According to a Deloitte study, the processing cost for a single order can cost a company as much as $190 USD. These problems are augmented when the designer/buyer and the supplier/fabricator are two separate companies, because each company adds its inefficiencies into the procurement cycle.
And as far as rapid prototyping and manufacturing goes, new materials and processes are popping up a lot more frequently, so it's imperative for manufacturers to stay alert and prepare their digital infrastructure to embrace the next industry standards.